Welcome to Bransgore School's Event Blog
This area is where we share our class work and experiences with the wider community. We aim to publish a post on a regular basis showcasing our work and we welcome feedback. Please be aware that as our blog is accessed by people of all ages, comments left will need to be approved before being published so you may experience a slight delay before you see your comments on the blog.
World Book Day 2017
Posted: Mar 2, 2017 by: Sarah Cobb (scobb) on: Hedgerow Heroes
Wow! We have been so impressed by the enormous effort we have put into our World Book Day costumes; well done adults!
We have had a brilliant day, starting off with a special worship. After that, we started our Readathon where we all tried to read for as long as we could...we have some very resilient readers in Bransgore! It was just magical to see children curled up enjoying a book of their choice. The children astounded us with their perseverance and love for reading; a huge 'well done' to everyone! Please can I remind you that sponsorship forms and money should be handed to the School Office by Friday 10th March; thank you!
In addition to this, the children also visited our brand new School Library...they loved it! We have also been on a Where's Wally hunt in the playgrounds and have been enjoying book related activities. Thank you again for a superb day!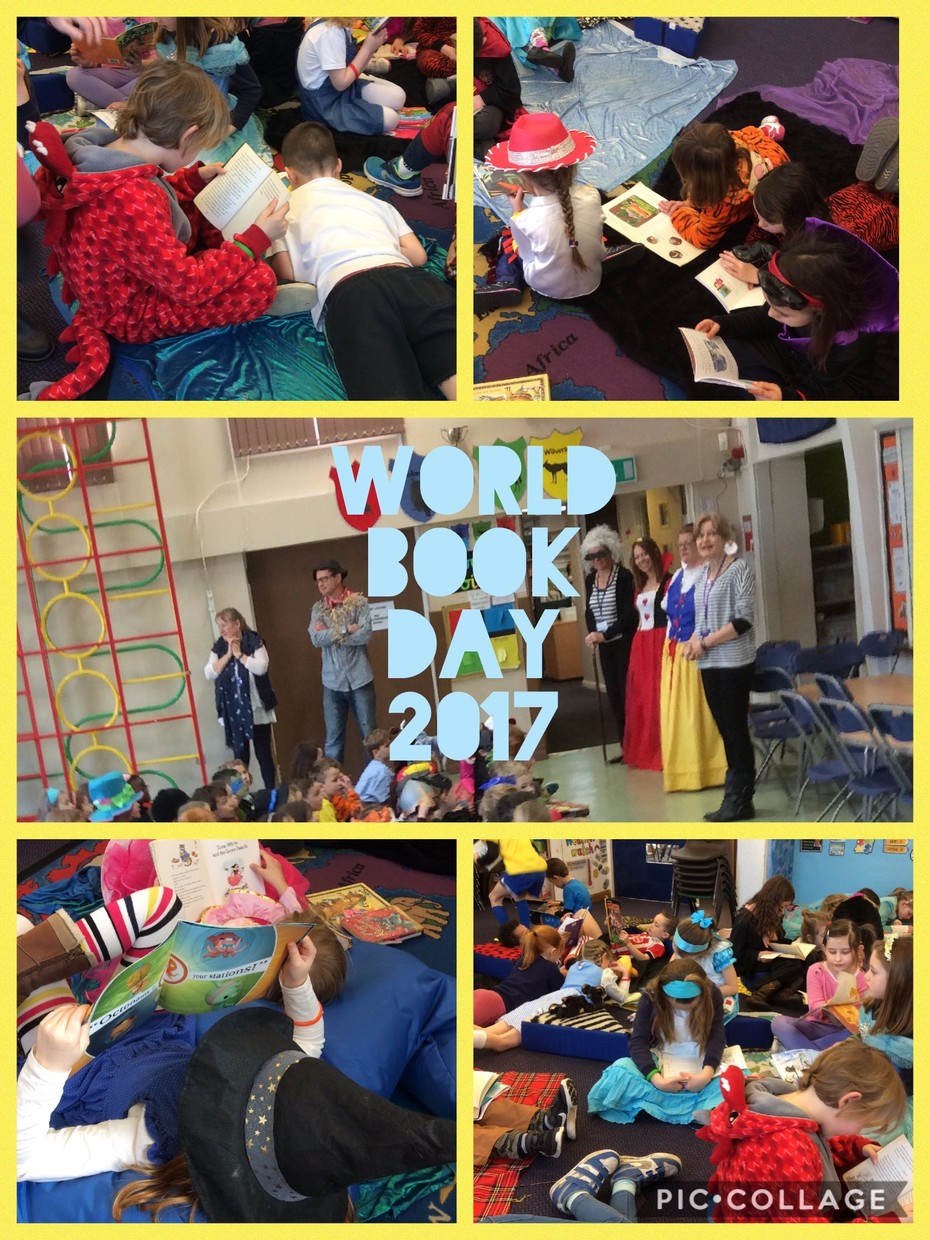 0 comments
No one commented yet.