Attendan
ce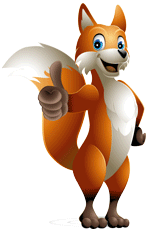 Excellent attendance is important bec

ause:
Regular attenders make much better progress, both socially and academically
Regular attenders find school routines and school work far easier to cope with
Regular attenders find learning more satisfying
Regular attenders have an easier transfer to secondary school
As a parent you can help us by:
Ringing on the first morning of all absences with the reason
Arranging dental and doctor's appointments out of school hours or during school holidays
Keeping us updated by telephone or letter if your child has an extended period of absence due to illness.



Term Time Holiday - New regulations from September 2013
Amendments to the 2006 regulations remove references to family holiday and extended leave as well as the statutory threshold of ten school days. The amendments make clear that headteachers may not grant any leave of absence during term time.
Legal Note
Parents have a legal duty to ensure the regular and full time attendance at school, of registered pupils (Section 7 Education Act 1996). Failure to do so is an offence. In some cases, parents are prosecuted or have to pay a Fixed Penalty (fine) if unauthorised absences continue. These will come into force 1st September 2013. The Governing Body will be contacting those parents who have sustained periods of unauthorised absence. We value your support in helping us to maintain high standards
"Every day counts..."
Please read our Attendance Leaflet for more information. The ' Exceptional Circumstances Leave of School Absence' forms can be found in the school reception area. Please also find information from Hampshire County Council: Information on Penalty Notices for Non Attendance at School - Revised July 2015..