Welcome to Lions & Tigers Blog
This area is where we share our class work and experiences with the wider community. We aim to publish a post on a regular basis showcasing our work and we welcome feedback. Please be aware that as our blog is accessed by people of all ages, comments left will need to be approved before being published so you may experience a slight delay before you see your comments on the blog.
Chatterboxes
Posted: Apr 20, 2018 by: Jess Thompson (jthompson) on: Lions & Tigers
Over the Easter holidays the Lions and Tigers were set the task of making a chatterbox as part of their non-compulsory home learning. Chatterboxes are small boxes with objects that can be used as a starting point for a conversation. Chatterboxes could include their favourite things, what they did in the holidays, their family or anything that is important to them. The children had great fun this morning sharing their chatterboxes with their friends and asking questions about each other's boxes. Clearly, a lot of effort had been put in to making these very creative boxes - thank you to all the adults who supported their children with this. These chatterboxes will form a display for the rest of this Half Term and will be returned to the children at the end of the Half Term. To those children who did not make a chatterbox, they were able to confidently talk about their Easter holidays and their favourite things - well done because it can be daunting speaking in front of a group. It was lovely to be able to learn a lot more about our Lions and Tigers such as we have a junior AFC Bournemouth football player and one Tiger is learning to play cricket in the summer. Please keep sharing these achievements with us because we love to learn more about our Lions and Tigers and what makes them special and unique.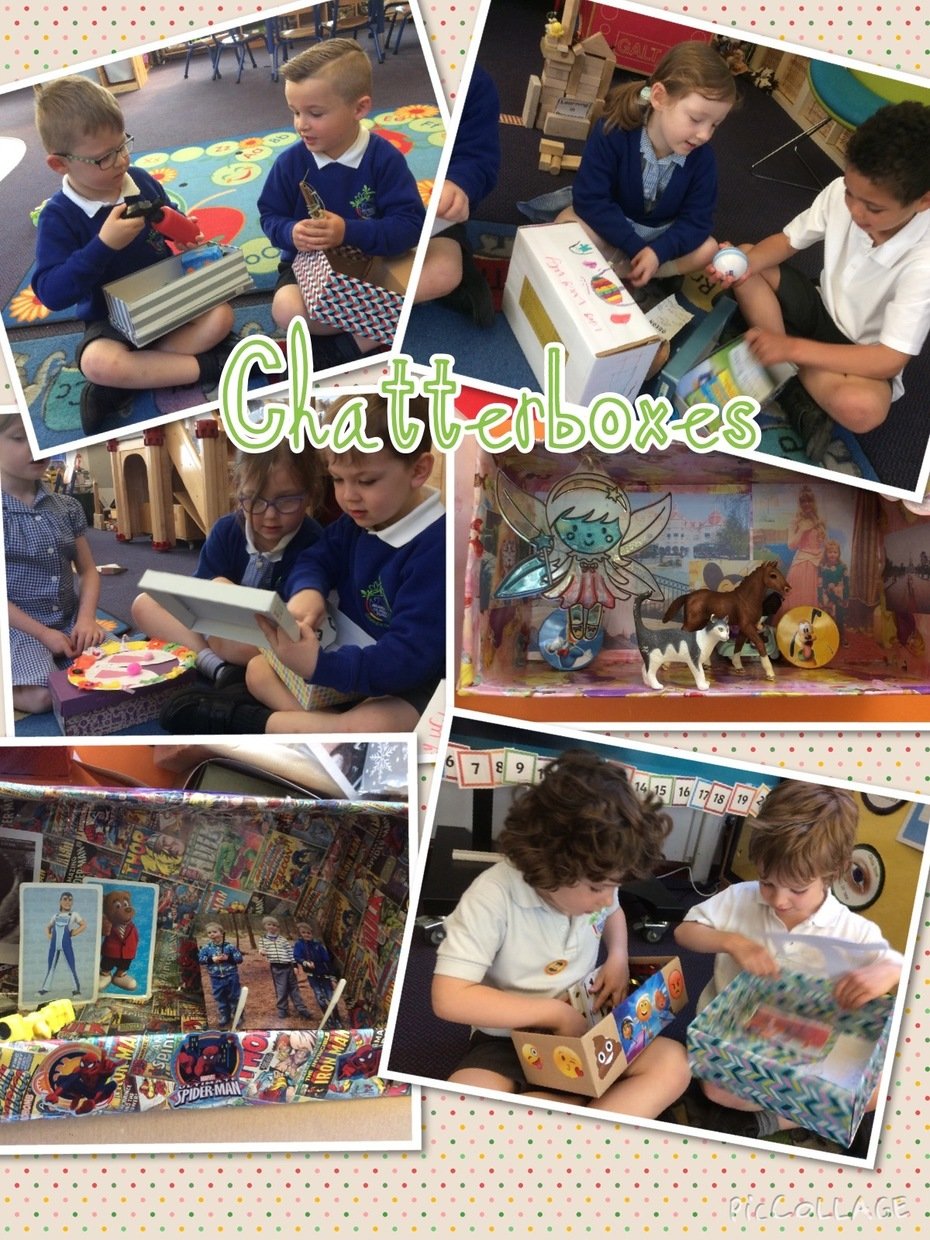 0 comments
No one commented yet.
With a little imagination you can achieve anything.
Lions and Tigers are going on an awesome adventure.