Welcome to Lions & Tigers Blog
This area is where we share our class work and experiences with the wider community. We aim to publish a post on a regular basis showcasing our work and we welcome feedback. Please be aware that as our blog is accessed by people of all ages, comments left will need to be approved before being published so you may experience a slight delay before you see your comments on the blog.
Ice explorers
Posted: Feb 28, 2018 by: A Richards (arichards) on: Lions & Tigers
As the cold weather sets in the children become increasingly more interested in the effects of the weather. Today the children found that the water tray had frozen solid and were very keen to free the balls and numbers stuck in the ice. They began by chipping away at it, but found that this was hard work and very slow. So we had a discussion about how else we could melt the ice. The children spoke about things that could cause the ice to melt, they commented that it melts in the heat of the sun and also remembered that Mr Saunders put salt on the playground to keep them from slipping. So they decided that they would test to see how they could melt the ice the quickest. They set up an experiment with hot water, salt and breaking it up into smaller bits. They found all three methods to be effective, however the hot water was the quickest.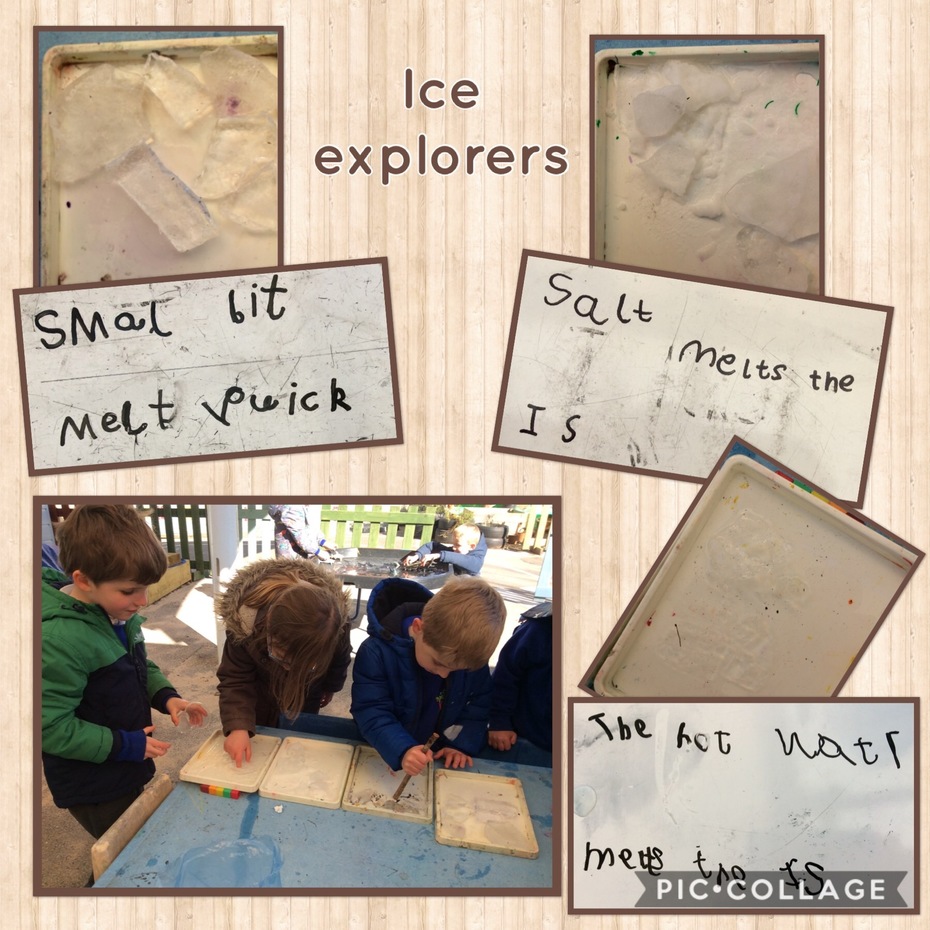 0 comments
No one commented yet.
With a little imagination you can achieve anything.
Lions and Tigers are going on an awesome adventure.