Welcome to Lions & Tigers Blog
This area is where we share our class work and experiences with the wider community. We aim to publish a post on a regular basis showcasing our work and we welcome feedback. Please be aware that as our blog is accessed by people of all ages, comments left will need to be approved before being published so you may experience a slight delay before you see your comments on the blog.
Big Write
Posted: Feb 23, 2018 by: Jess Thompson (jthompson) on: Lions & Tigers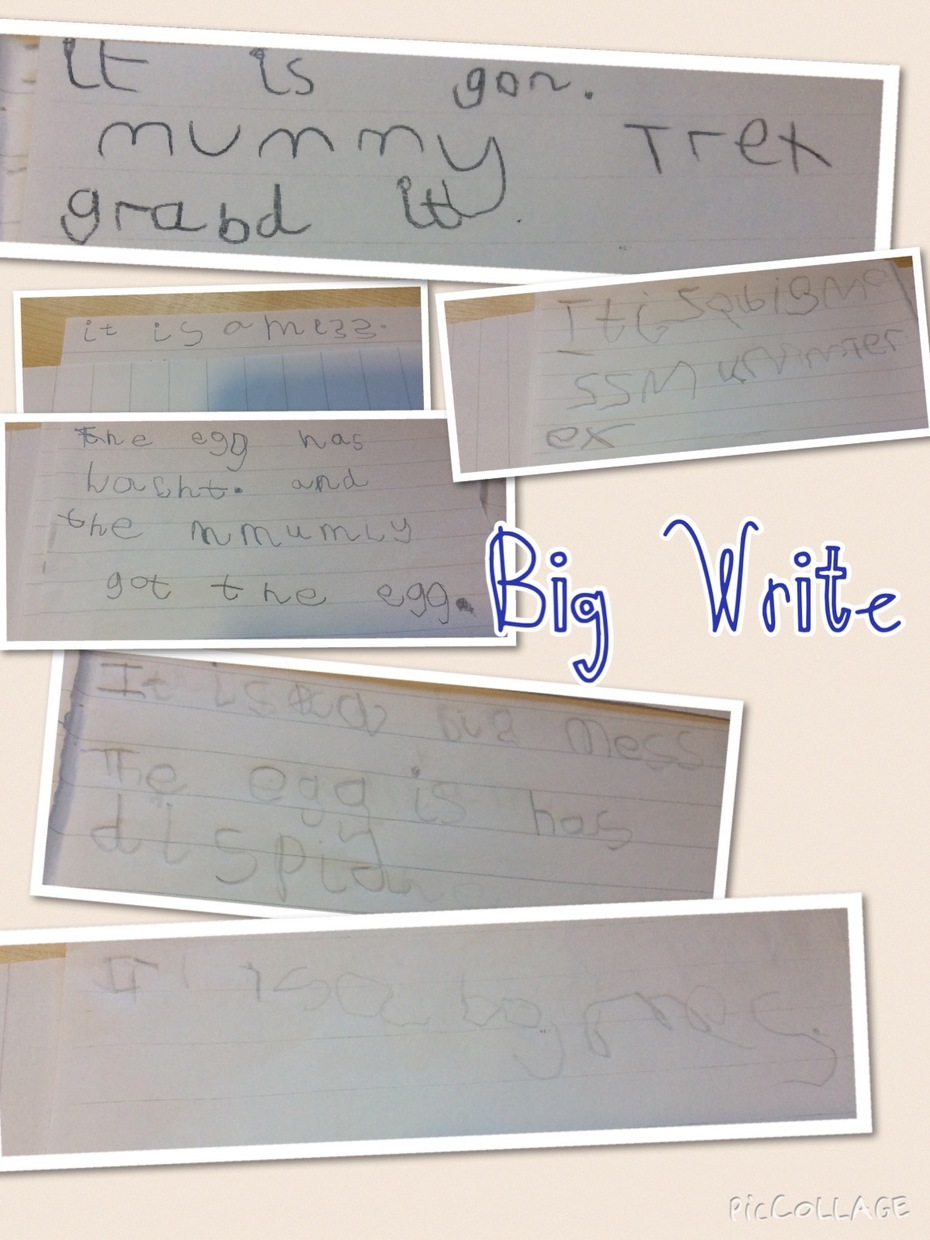 This week in Lions and Tigers, having been on a dinosaur hunt, we have been looking after a dinosaur egg. We have been waiting excitedly to see what would happen. Today we were shocked to find that the egg was missing and that there was a big mess in the classroom including an empty 'Work to Bee Proud Of' wall. We talked about how this made us feel. Luckily, Mr Saunders had e-mailed some CCTV footage to Miss Thompson and Mr Richards. We watched a video of a big T-Rex coming into the classroom. It was still a bit of mystery about what had happened. We had to use our imagination to think carefully about what could have happened. We thought that perhaps a Mummy T-Rex had come to find her missing egg. We used our wonderful sounds to do a Big Write. Here are some examples of our super sentences. It looks like we will have a full 'Work to Bee Proud Of' wall now!
0 comments
No one commented yet.
With a little imagination you can achieve anything.
Lions and Tigers are going on an awesome adventure.