Welcome to Lions & Tigers Blog
This area is where we share our class work and experiences with the wider community. We aim to publish a post on a regular basis showcasing our work and we welcome feedback. Please be aware that as our blog is accessed by people of all ages, comments left will need to be approved before being published so you may experience a slight delay before you see your comments on the blog.
Fairies in the forest
Posted: Nov 24, 2017 by: A Richards (arichards) on: Lions & Tigers
Session two of the children's forest school sessions has continued the adventures of Solomon and Princess Marigold. This time the children helped the princess and the dragon rebuild homes for the forest fairies to live in. As thanks, the fairies then taught the children how to make magic wands. The children are becoming very confident in their new learning environment and are appreciating the woodland rules. I wonder what will happen on their next venture into the woods.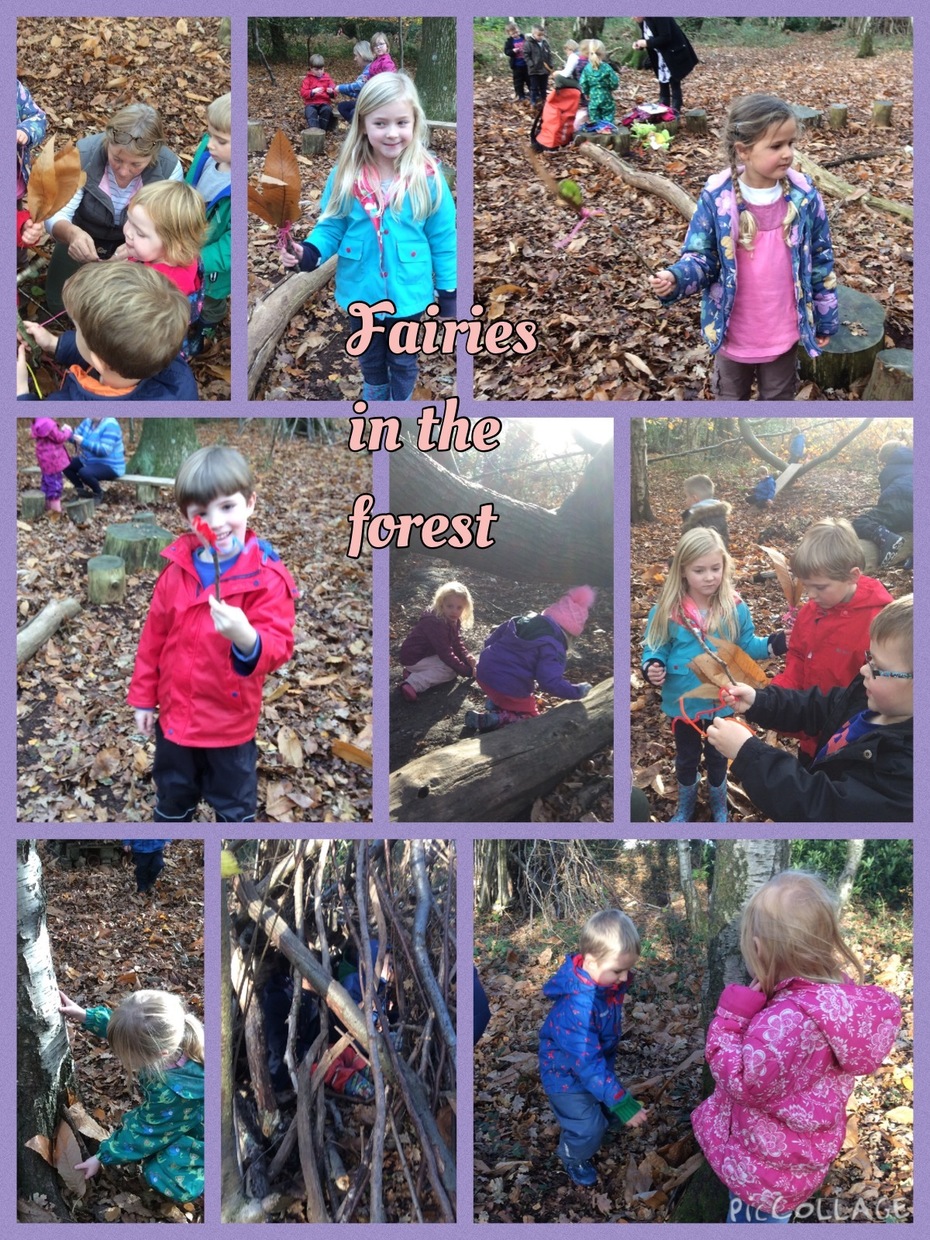 0 comments
No one commented yet.
With a little imagination you can achieve anything.
Lions and Tigers are going on an awesome adventure.