Welcome to Lions & Tigers Blog
This area is where we share our class work and experiences with the wider community. We aim to publish a post on a regular basis showcasing our work and we welcome feedback. Please be aware that as our blog is accessed by people of all ages, comments left will need to be approved before being published so you may experience a slight delay before you see your comments on the blog.
Forest schools
Posted: Nov 14, 2017 by: A Richards (arichards) on: Lions & Tigers
Both the Lions and Tigers have now enjoyed their first full session up at our local forest school site in Harrow Wood. Part of the fun was getting our waterproofs and wellies on and then making the short walk across the field to the forest. Throughout our visit we heard the story of Princess Marigold and her sneezy dragon friend Solomon, they helped us to learn some of our woodland rules. We found out how to move about the site safely and be aware of the camp boundaries through a listening game. Then the king's knights taught us how to choose and carry a stick carefully. Finally we all became royalty when we made our own woodland crowns from natural objects we found on the forest floor. It was a lovely first session in the forest and over the coming weeks we look forward to learning more from Princess Marigold, Solomon and their other forest friends.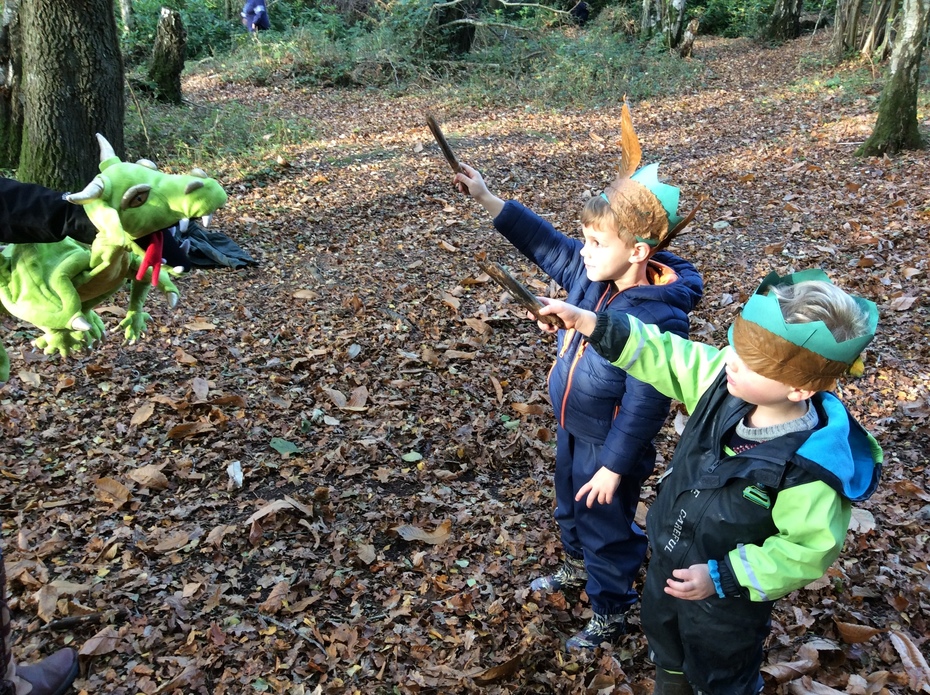 0 comments
No one commented yet.
With a little imagination you can achieve anything.
Lions and Tigers are going on an awesome adventure.