Welcome to Lions & Tigers Blog
This area is where we share our class work and experiences with the wider community. We aim to publish a post on a regular basis showcasing our work and we welcome feedback. Please be aware that as our blog is accessed by people of all ages, comments left will need to be approved before being published so you may experience a slight delay before you see your comments on the blog.
States of matter
Posted: Sep 26, 2017 by: A Richards (arichards) on: Lions & Tigers
Today the children have been thinking about whether a material is a solid or liquid and how and why it changes. We began with a solid and then added a liquid. The result was a matter that kept changing from solid to liquid: gloop. It was great to see the children exploring, getting messy and using fantastic descriptive language such as: slobbery, slippery, wet, slimy, like a slug, wiggly, squelchy and squashy. The children also noticed that it went from 'hard to soft'. We discussed why we thought the gloop kept changing from 'hard to soft': 'If we play with it, it goes hard'. Great exploring children.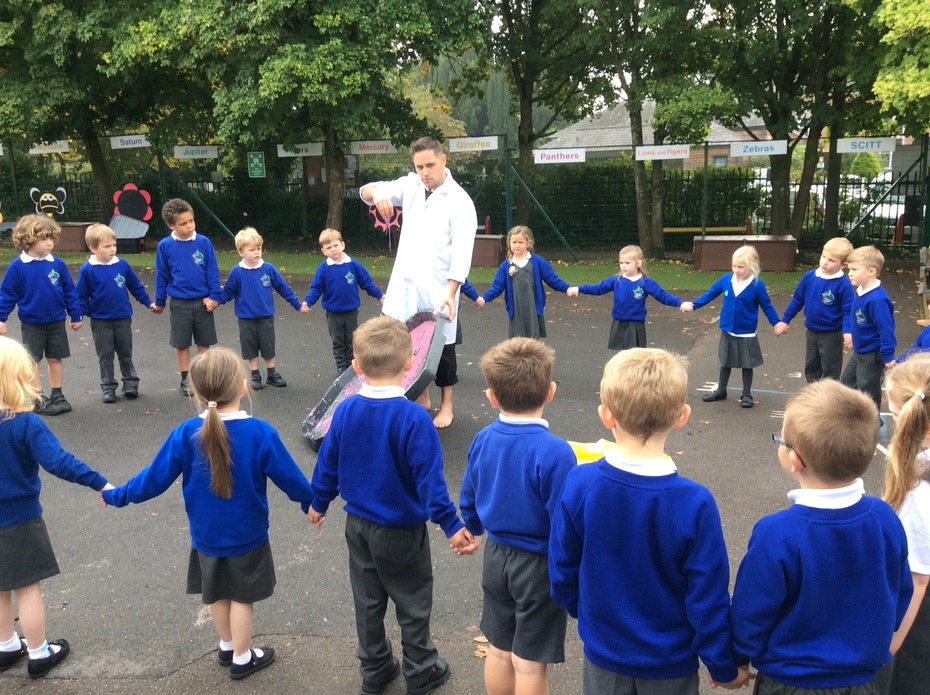 0 comments
No one commented yet.
With a little imagination you can achieve anything.
Lions and Tigers are going on an awesome adventure.