Welcome to Giraffes, Panthers & Zebras Blog
This area is where we share our class work and experiences with the wider community. We aim to publish a post on a regular basis showcasing our work and we welcome feedback. Please be aware that as our blog is accessed by people of all ages, comments left will need to be approved before being published so you may experience a slight delay before you see your comments on the blog.
KS1 Christmas Story December 2020....
https://www.youtube.com/watch?v=3kyuBrJ-9JU&feature=youtu.be&safe=active
You are what you eat!
Posted: Jun 8, 2018 by: Damian deLancyGreen (ddelancygreen) on: Giraffes, Panthers & Zebras
Our entry point for our new topic was fruit-tastic!
We thought about the importance of food hygiene, learned about germs, handwashing and how to carefully prepare healthy food. Then we applied this knowledge by making amazing fruit kebabs. We also made colourful fruit art, drawing still life pictures and printing with fruit.
We are all now really excited to learn more about food and food chains to add to our brilliant animal and life cycle knowledge from last half term.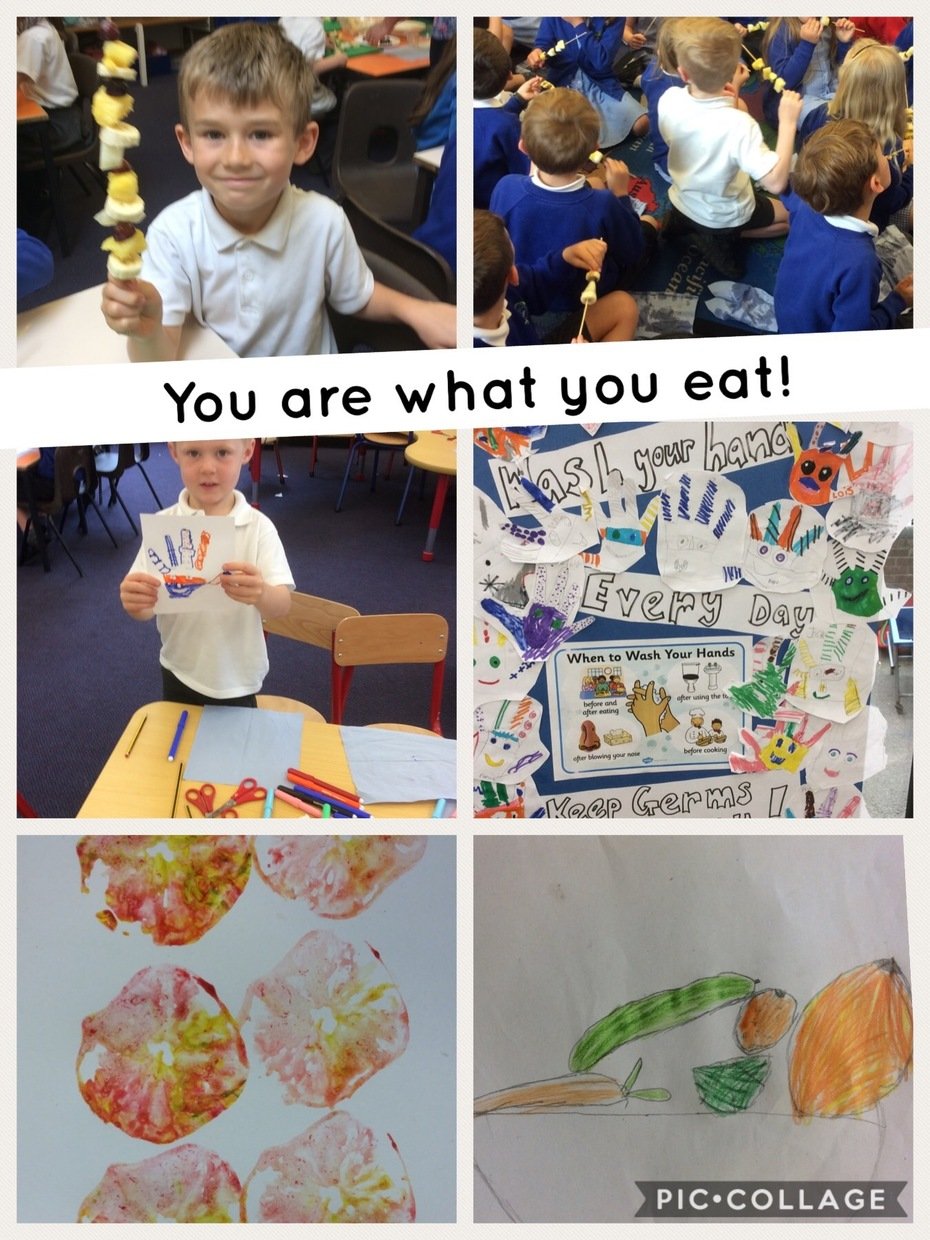 0 comments
No one commented yet.