Welcome to Giraffes, Panthers & Zebras Blog
This area is where we share our class work and experiences with the wider community. We aim to publish a post on a regular basis showcasing our work and we welcome feedback. Please be aware that as our blog is accessed by people of all ages, comments left will need to be approved before being published so you may experience a slight delay before you see your comments on the blog.
KS1 Christmas Story December 2020....
https://www.youtube.com/watch?v=3kyuBrJ-9JU&feature=youtu.be&safe=active
The Little Boat anthologies
Posted: Jul 12, 2017 by: Damian deLancyGreen (ddelancygreen) on: Giraffes, Panthers & Zebras
Year 2 have been exploring the story of the Little Boat from the Literacy Shed website in line with our topic of 'Voyagers'. In our English learning groups, we have been thinking about how we can put of all the wonderful writing skills that we have developed throughout the year into acrostic poems.
We have been resilient by sticking at the same piece of writing for a week while being reflective in consistently looking at how to improve our writing. We have been resourceful by using dictionaries and thesauruses to check spellings and choose more exciting words. We have been reciprocal by giving and responding to high quality peer feedback.
We are incredibly proud of the final product: two wonderful learning group anthologies, as a result of our hard work. I wonder if you can spot some wonderful writing features in the examples below, such as: noun phrases, similes, suffixes and neat, joined up handwriting.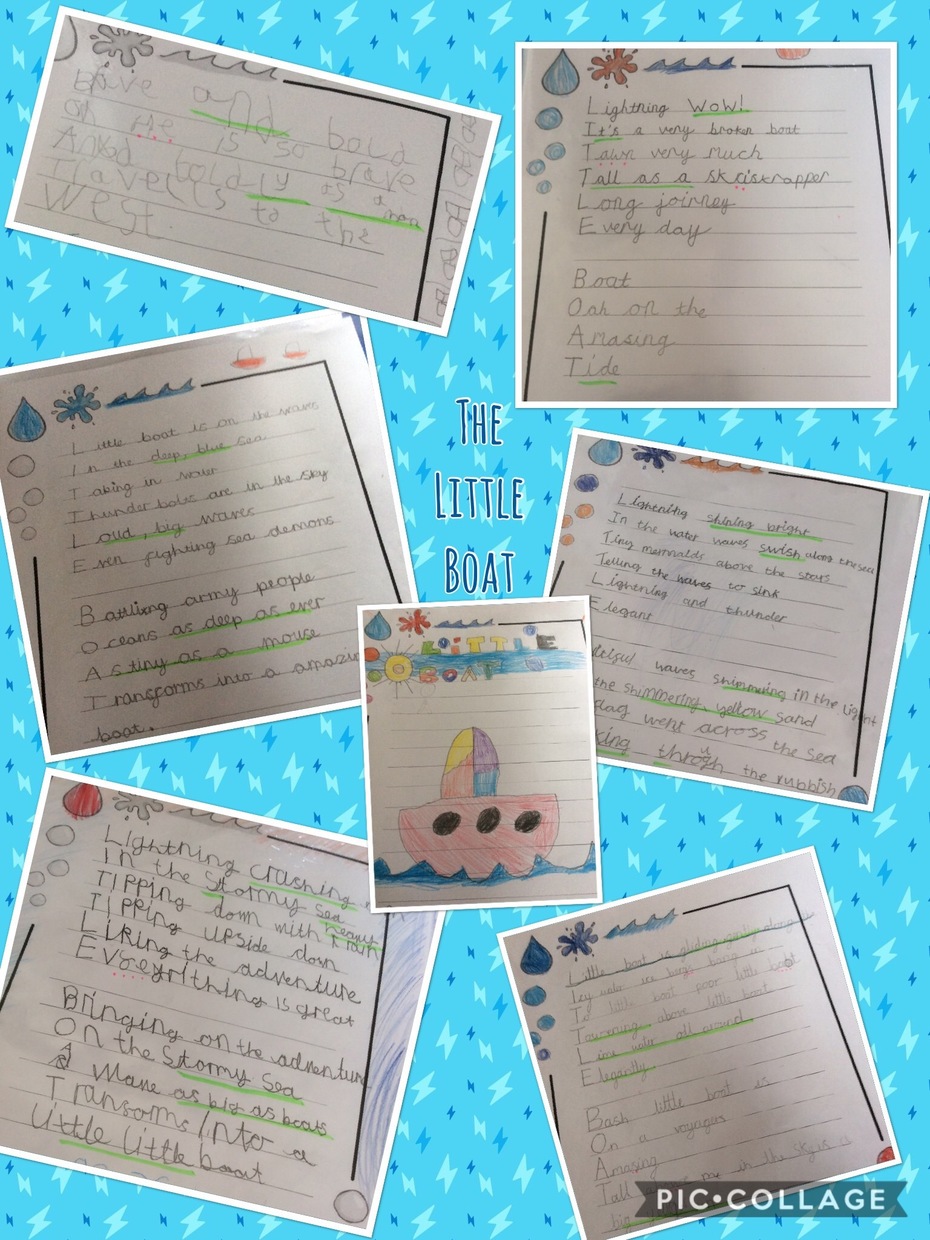 The learning group anthologies can be found in full in the school office.
0 comments
No one commented yet.