Welcome to Giraffes, Panthers & Zebras Blog
This area is where we share our class work and experiences with the wider community. We aim to publish a post on a regular basis showcasing our work and we welcome feedback. Please be aware that as our blog is accessed by people of all ages, comments left will need to be approved before being published so you may experience a slight delay before you see your comments on the blog.
KS1 Christmas Story December 2020....
https://www.youtube.com/watch?v=3kyuBrJ-9JU&feature=youtu.be&safe=active
Super Structure Building in Key Stage 1
Posted: Mar 3, 2017 by: A Richards (arichards) on: Giraffes, Panthers & Zebras
Yesterday we worked together in brilliant teams to try and create the tallest, strongest structure using very limited resources. The children were only allowed to use newspaper, sellotape and 1 tube!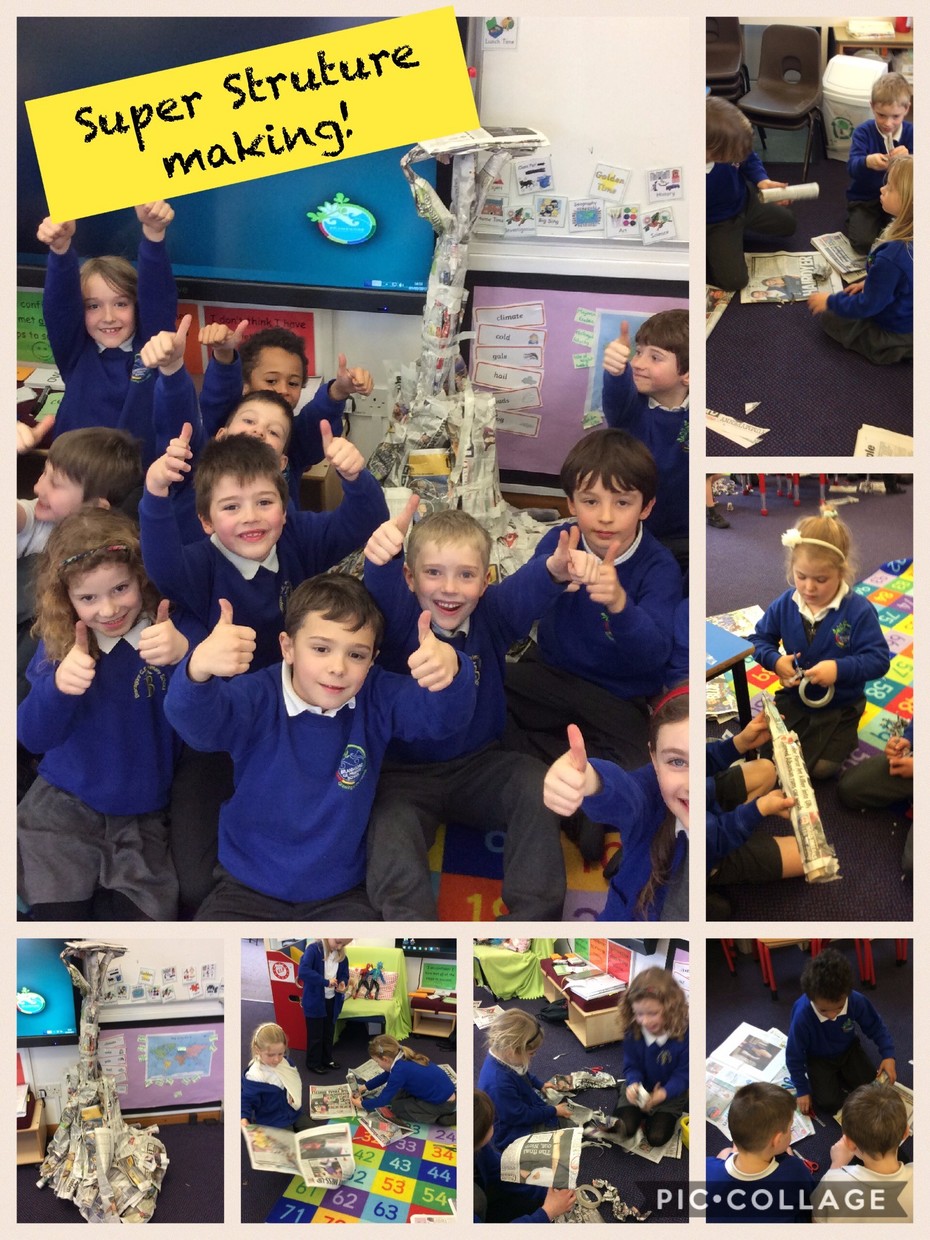 Take a look at how we got on!
0 comments
No one commented yet.