Welcome to Mars, Mercury & Jupiter's Blog
This area is where we share our class work and experiences with the wider community. We aim to publish a post on a regular basis showcasing our work and we welcome feedback. Please be aware that as our blog is accessed by people of all ages, comments left will need to be approved before being published so you may experience a slight delay before you see your comments on the blog.
Rwanadan Day
Posted: May 14, 2018 by: Samantha Waite (swaite) on: Mars, Mercury & Jupiter
Last Friday, all of our pupils supported our link school in Rwanda by dressing in the Rwandan flag colours. We also had the chance to learn in Rwandan style, which was quite a challenge - writing on blank spaces on newspaper and sharing a pen with others, There was also a great chance to become a 'friend' of Rwanda by buying a pom-pom, keyring or friendship bracelet. All the donations will support Eia, the young boy who we are funding to go to the Excel School. The founder of the Amakuru Trust, Mr Mike Hayes, told us more about Elia during our afternoon worship.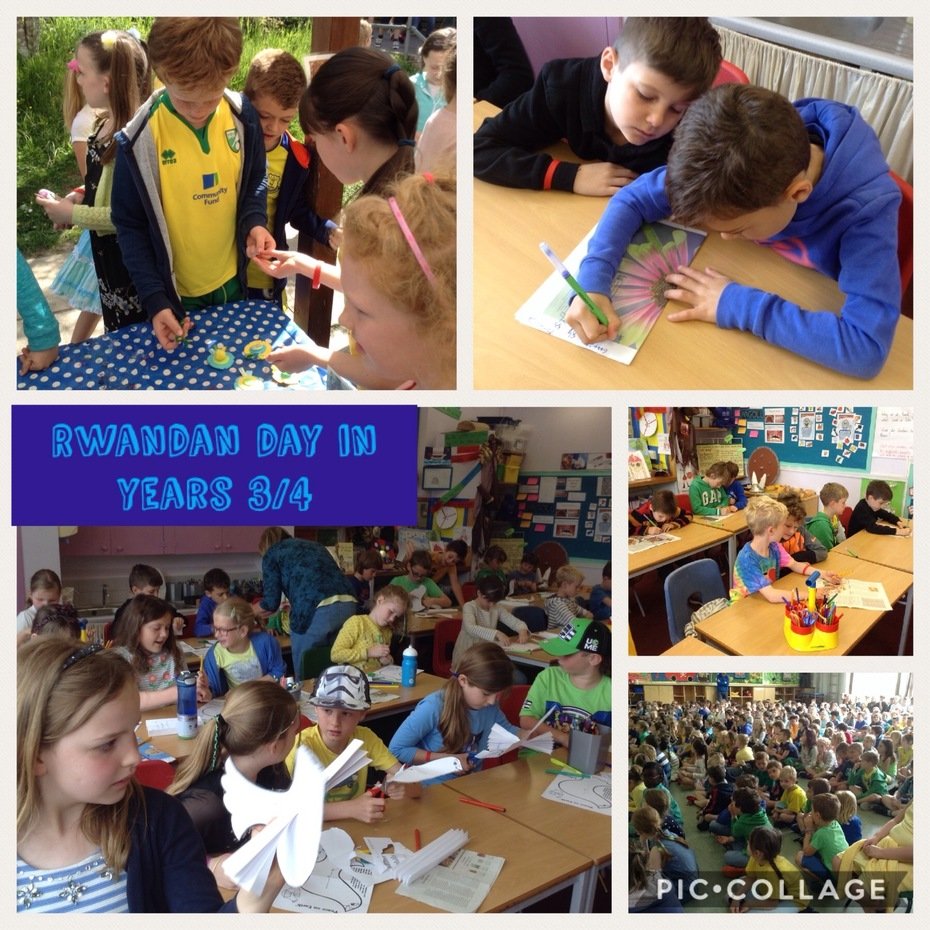 0 comments
No one commented yet.