Welcome to Giraffes, Panthers & Zebras Blog
This area is where we share our class work and experiences with the wider community. We aim to publish a post on a regular basis showcasing our work and we welcome feedback. Please be aware that as our blog is accessed by people of all ages, comments left will need to be approved before being published so you may experience a slight delay before you see your comments on the blog.
KS1 Christmas Story December 2020....
https://www.youtube.com/watch?v=3kyuBrJ-9JU&feature=youtu.be&safe=active
Seaside Experience
Posted: Apr 26, 2017 by: Sarah Cobb (scobb) on: Giraffes, Panthers & Zebras
This afternoon, the children had a seaside experience on the school's field!
Our challenge was to use our five senses to describe what we could see, hear, smell, taste and touch.
We rotated around lots of different activities which included:
Eating an ice lolly

Beach disco (with a bubble machine)

Beach games

Sensory area - dipping our hands and feet into a paddling pool

Exploration area - looking and feeling shells and seaside debris
We had a great time and the cold weather didn't put us off...we all wanted an ice lolly! :-)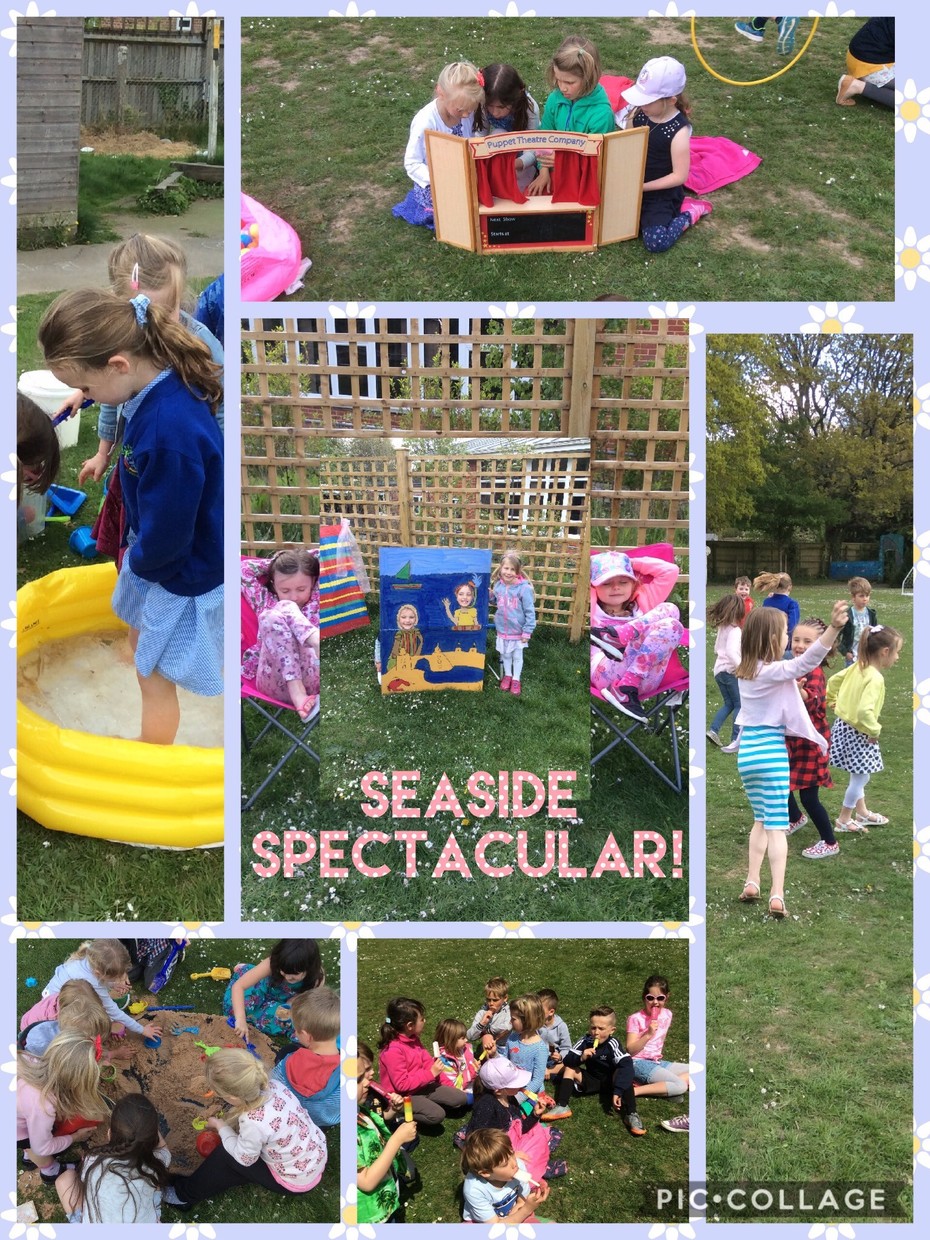 0 comments
No one commented yet.