How we teach
Much of the learning at Bransgore Primary School is based upon our new enquiry based curriculum which we are developing in response to changes in the national curriculum. To develop our revised curriculum, we asked ourselves, what does a child need to be able to do and what qualities should they display if they are to be successful as they move to secondary school and further on into the world of work? As a staff, parents, governors and pupils we came up with the following ideas which we have represented as a Wordle. The larger the word, the more often it was used.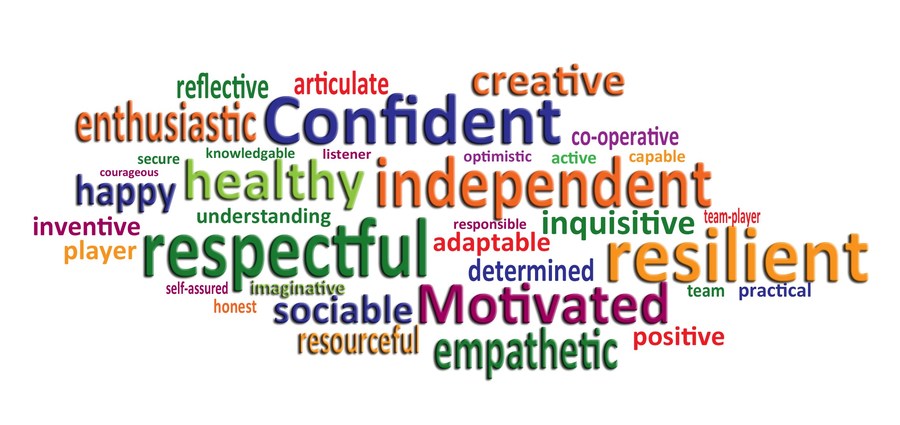 We next asked ourselves, if these are the qualities we want our pupils to possess as learners, how can we provide a curriculum which helps them to develop these attributes? From this discussion has emerged our Bransgore Curriculum. This curriculum is based upon our view of what makes outstanding provision. We have a new 2 year rolling programme of enquiry based learning which will evolve term by term, improving and refining as we go. Our document outlining the elements we feel contribute to outstanding provision is here: Link to follow
Our Philosophy:
We believe that confident, secure children learn best. We aim to help our children to understand how they learn best and to encourage them to be inquisitive and to ask lots of questions about the world around them. We aim to make every theme a unique learning experience which takes the child a little further down the road to fully independent learning. At Bransgore we subscribe to Guy Claxton's work on the 4 R's of successful learning and we also use Edward De Bono's thinking hats to help organise our learning and ideas.
THE 4 Rs OF SUCCESSFUL LEARNING ARE AS FOLLOWS:
RUBY RECIPROCITY

Ruby Reciprocity is a team player and a good friend. She loves to learn with other people. Ruby will congratulate others on their ideas and ask if she can help them. She can put herself in someone else's shoes, so her classmates love to work with her.

MILAN REFLECTIVE

Milan Reflective is a thinker. He loves to plan and reflect. He thinks carefully about what he needs to learn, any obstacles and what he needs to be successful. Milan is a flexible learner who asks himself questions about how well things are going and he isn't afraid to change his plan when necessary. Milan can look back on his learning and tell others how he learned. He watches other children carefully and helps them to be reflective too.

RAKESHA RESOURCEFUL

Rakesha Resourceful is a questioner. She tries to find out things for herself. Rakesha loves to 'Google' and an encyclopaedia is a treasure to her. She watches T.V to store up information and if she cannot find out for herself, she is confident to ask others. Rakesha takes a step by step approach to learning.

BILLY RESILIENT

Billy Resilient is a sticker. He doesn't give up. He likes to be challenged and is up for anything! That doesn't mean he is a brain box, he just sticks at his learning and tries very hard. Billy doesn't get distracted because he has learnt to block out things that would distract him. He also has eagle eyes and notices everything!
DE BONO'S - SIX THINkING HATS
PROCESS

Defining the Focus.

What are we thinking about?

What is our goal?

Setting Out the Agenda.

Maintaining Discipline.

Noting Conclusions.

OBJECTIVE

Information That We Have.

Information That We Should Have.

Information That We Need.

Information That is Missing.

Sources for Getting Missing Information.

INTUITIVE

Signaling Feelings .

Considering Feelings in Decision Making.

Recognising a Range of Feelings.

CREATIVE

Information That We Have.

Information That We Should Have.

Information That We Need.

Information That is Missing.

Sources for Getting Missing Information.

NEGATIVE

Exploring Lack of Fit.

Looking at Faults.

Scanning for Potential Problems.

Assessing Yellow Hat Output.

POSITIVE

Values and Benefits.

Reasons for Optimism.

Feasibility.

Concepts.
Researching and investigating - Entry Point

The Big Picture or Knowledge Harvest

Wow factor

Motivation for learning—the hook!

'Inspire learning through passion for subject'

' Make learning enjoyable

Takes place after the Entry Point

What do we already know?

Helping to make connections with previous learning
Home - Learning Projects
An important new development are our home learning projects. As well as basic re-inforcement and consolidation work at home, we would like children to get creative with our half-termly home learning projects. Pupils can choose to present their learning about a theme in a dynamic way. The hope is that parents, extended family or friends might get involved too. Build a model, make a poster, create a powerpoint, write a poem or booklet or even bake a cake!
Parents — how you can be involved
Look at parent's information letter from phase leaders

Supply resources from home and support home learning projects

Respond to requests for help

Talk to the children about their work

Remember that children should enjoy learning

Celebrate the exit point with your child at the end of each unit. Invitations will be sent offering the opportunity to visit the classroom

Here are some links to really useful resources provided by Rising Stars called a Parent's Giude to the New Curriculum:
The Complete Guide to the New Curriculum | Year 1 | Year 2 | Year 3 | Year 4 | Year 5 | Year 6
What we teach
At Bransgore we teach our thematic learning using a two year rolling programme:
Theme Overview - Year A
Year Group

Autumn 1

Autumn 2

Spring 1

Spring 2

Summer 1

Summer 2

Foundation

Years 1&2

Jobs that people have

We are what we Eat

Life cycles

Years 3&4

I Want My Mummy!

Fashion

Where in the world does our food come from?

The Anglo Saxons

Years 5&6

The Mayan Civilisation

Evolution

Fairgrounds

They see the world like this.

Local Study - Changes in land use
Theme Overview - Year B
Year Group

Autumn 1

Autumn 2

Spring 1

Spring 2

Summer 1

Summer 2

Foundation

Years 1&2

Autumn Watch

Victorian Christmas

Structures

Years 3&4

From Stone Age to Iron Age

Light, Sound & Electricity

What did the Romans ever do for us?

Our World

Years 5&6

The Holiday Show

Crime & Punishment

Making Things Go

Spring Watch

Ancient Greece
To view how specific topics are taught you can scroll down the page:
National Curriculum coverage by Year Group:
Source: Michael Tidd 2013
National Curriculum coverage by Topic:
En

g

li

sh
Our curriculum for English aims to ensure that all pupils:
read easily, fluently and with good understanding
Develop the habit of reading widely and often, for both pleasure and information.

Acquire a wide vocabulary, an understanding of grammar and knowledge of linguistic conventions for reading, writing and spoken language.

Appreciate our rich and varied literary heritage.

Write clearly, accurately and coherently, adapting their language and style in and for a range of contexts, purposes and audiences.

Use discussion in order to learn; they should be able to elaborate and explain clearly their understanding and ideas

are competent in the arts of speaking and listening, making formal presentations, demonstrating to others and participating in debate. Click here to find out more.
ReadWriteInc is our literacy programme for teaching children how to read and write as well as develop their speaking and listening, comprehension, grammar, punctuation and spelling skills. It is introduced to children in Foundation and continues into Key Stage 1. The majority of children will have completed this programme by the end of the autumn term in Year 2. Click here to find advice for parents | Phonics Handbook

Bug Club is our online home reading scheme for all children from Year Foundation to Year 6.
Ma

ths
Our curriculum for mathematics aims to ensure that all pupils:
Become fluent in the fundamentals of mathematics, including through varied and frequent practice with increasingly complex problems over time, so that pupils have conceptual understanding and are able to recall and apply their knowledge rapidly and accurately to problems.

Reason mathematically by following a line of enquiry, conjecturing relationships and generalisations, and developing an argument, justification or proof using mathematical language.

Can solve problems by applying their mathematics to a variety of routine and non-routine problems with increasing sophistication, including breaking down problems into a series of simpler steps and persevering in seeking solutions. Click here to find out more. Here is a link to our Maths Calculation Policy which shows the calculation methods used at Bransgore School together with links to Hampshire County Council's Progression in Calculation - Addition & Subtraction & Progression in Calculation - Multiplication & Division booklets for further expansion.

Education City is our online home learning programme for maths for Key Stage 1 and Foundation children.
My Maths is our online home learning programme for maths for Key Stage 2 children.
Science
At Bransgore Primary School we teach Science through our topic based curriculum which allows the children to make links between Science and the other subjects they are studying. Science is taught by using an enquiry approach and the children are encouraged to develop and investigate their own scientific questions.In the Early Years we use our big 'Why' book and ask the children what they want to find out then give them the resources to try and find out the answers through exploration and investigation.In Key Stage 1 the topics are used to generate scientific questions and investigation. The children are encourages to answer these in different ways by:
Observing closely, using simple equipment

Performing simple tests

Identifying and classifying

Using their observations and ideas to suggest answers to questions

Gathering and recording data to help in answering questions.
In Key Stage 2 the children's scientific knowledge of the world is broadened further by exploring, talking about, testing and developing ideas about everyday phenomena and the relationships between living things and familiar environments. They also start conducting scientific enquiries by observing changes over time, noticing patterns, grouping and classifying things and carrying out simple comparative and fair tests.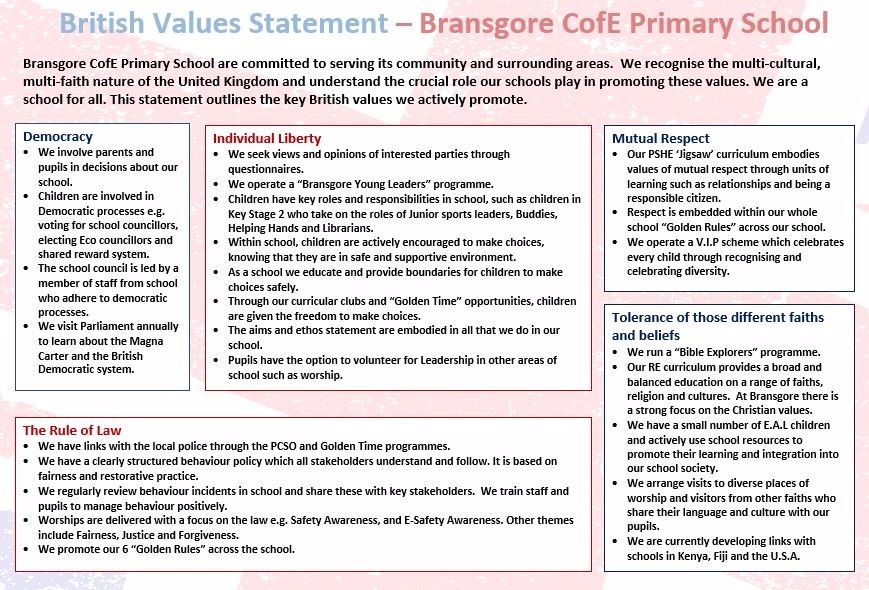 Compu

ting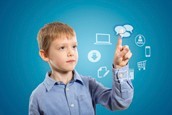 Our curriculum for computing aims to ensure that all pupils:
Can understand and apply the fundamental principles and concepts of computer science, including abstraction, logic, algorithms and data representation .

Can analyse problems in computational terms, and have repeated practical experience of writing computer programs in order to solve such problems.

Can evaluate and apply information technology, including new or unfamiliar technologies, analytically to solve problems.

Are responsible, competent, confident and creative users of information and communication technology.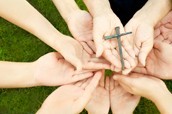 Religious Education
RE is taught using an enquiry-based approach to teaching and learning. Click here for an overview link
We are currently reviewing this scheme and a new scheme will be announced shortly.
Geography
We teach Geography through our theme based curriculum which allows the children to make links between geography and the other subjects they are studying. Children will be taught:
Location knowledge

Place knowledge

Human and physical geography

Geographical skills and fieldwork
History
We teach History through our theme based curriculum which allows the children to make links between history and the other subjects they are studying.
KS 1 children will be taught :
Changes within living memory.

Events beyond living memory that are significant nationally or globally

The lives of significant individuals in the past who have contributed to national and international achievements.

Significant historical events, people and places in their own locality.
KS2 children will be taught:
Changes in Britain from the Stone Age to the Iron Age.

The Roman Empire and its impact on Britain.

Britain's settlement by Anglo-Saxons and Scots.

The Viking and Anglo-Saxon struggle for the Kingdom of England to the time of Edward the Confessor.

A local history study.

A study of an aspect or theme in British history that extends pupils' chronological knowledge beyond 1066.

Changes in an aspect of social history.

The achievements of the earliest civilizations.

Ancient Greece.

A non-European society that provides contrasts with British history
Art

& Design
We teach Art and Design through our topic based curriculum (link to overview) which allows the children to make links between art and design and the other subjects they are studying.
Children will be taught:
To use a range of materials creatively to design and make products.

To use drawing, painting and sculpture to develop and share their ideas, experiences and imagination .

To develop and master a wide range of art and design techniques.

About the work of a range of artists, craft makers and designers
Design & T

echnology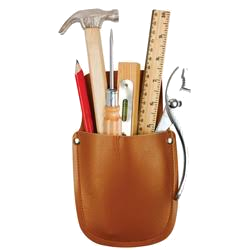 We teach Design and Technology through our topic based curriculum (link to overview) which allows the children to make links between design and technology and the other subjects they are studying. When designing and making children are taught to:
Design

Make

Evaluate

Technical knowledge

Modern Foreign Languages
French is taught to all children in Key Stage 2 using the Language Angels programme.
Mu

sic
Music is taught using the Music Express programme.



Personal Soci

al Health & Citizen

ship Education (PSHCE)
PSHCE is embedded within our Personal Development Learning programme that includes Spiritual, Moral, Social and Cultural (SMSC) development. Our Jigsaw PSHCE programme of work supports Hampshire County Council's guidelines and is enriched through additional resources, including advice from the PSHE Association, Unicef and Oxfam. We deliver it through discrete weekly lessons taught by the class teacher and across the curriculum, using a variety of teaching styles that are mindful of children's preferred learning styles and the need for effective differentiation. These inclue:
Jigsaw Circle Time
'Connect Us' games
'Calm Me' relective opportunities
group/class discussions
drama and art
problem solving
scenarios/stories
In addition, PSHCE is complimented by visitors, visits and residential trips, together with assemblies, including weekly VIP assemblies and half-termly Jigsaw and Golden Time assemblies. It encompasses pupil voice, drug and alcohol education, cyber and homophobic bullying, internet safety, body image, self-esteem, financial capability, health education and relationship and sex education.
In essence, at Bransgore Church of England School our PSHCE programme aims to enable children to:
be healthy and understand what constitutes a healthy lifestyle (e.g. the benefits of physical activity, rest, healthy eating and dental health).
be aware of safety issues to enable them to stay safe (including road safety, the correct use of medicines and on-line safety.
enjoy and achieve
understand what makes for good relationships
have respect for others
be an independant and responsible member of the school community
develop self-confidence and self-esteem enabling them to make informed choices
make a positive contribution, being active members of the wider community
have economic well being
Physical Education & Sport
Sport and Physical Education are very important at Bransgore and we pride ourselves on the range of activities we can offer both within and beyond the curriculum. Physical Education develops the children's knowledge, skills and understanding, so that they can perform with increasing competence and confidence in a range of physical activities. These include athletics, dance, games, gymnastics, outdoor and adventurous activities, swimming and water safety. We encourage active playtimes and our older pupils are trained as play leaders supporting the younger children.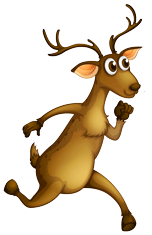 P.E promotes an understanding in children of their bodies in action. It involves thinking, selecting and applying skills and promotes positive attitudes towards a healthy lifestyle whilst at the same time building self- confidence. Through this approach we aim to help pupils make informed and positive choices about physical activity throughout their lives.
Competitive Sport supported by a positive and enabling ethos is encouraged throughout the school. Children are given the opportunity within lessons to compete against each other in a variety of different games. Intra school competitions take place regularly as well as inter school competitions where the children compete against other schools. We have recently introduced new "house teams" so that we are more easily able to organise pupils for small intra school tournaments during our golden times.
The London 2012 Olympics 'inspired a generation' and we aim to use the forthcoming World cup to fire pupils' interest in sport. Here at Bransgore we endeavour to motivate and encourage as many of our children to participate in a range of sporting activities as they can beyond the curriculum. We aim to do this by fostering links with local sports clubs, coaches and our feeder secondary schools. We aim to expose pupils to the widest possible range of physical activity so they may find something they excel at or enjoy and which may become a lifelong passion or pastime. We aim to light the spark and then, if necessary, help pupils who show exceptional skills or talent to make contact with clubs and coaches who can help take their development to the highest possible level.
In recognition of our commitment to School Sport we have signed up to the Sainsbury's School Games award and website where we shall register and record our sporting endeavours.