School Day
Welcome to Bransgore C of E Primary School. Thank you very much for choosing our School for your child. As a staff, we are aware of the huge step starting school can be for your family and we are determined to provide the very best educational opportunities and learning environment for the children in our care.
At Bransgore, we believe that when a child feels happy, safe and loved, they will be willing to challenge themselves, take risks and be confident to ask questions of the world about them. We want Bransgore pupils to learn in a dynamic way, ask questions and to develop into confident and capable young people, well prepared for the exciting challenges and opportunities provided by Secondary School.
The team at Bransgore School are dedicated to providing our children with the very best education possible. Our vision is to create a LOving School where everyone feels valued, safe, challenged to be their best and happy to learn. Please come for a visit! Book an appointment to tour the school and talk to our team and amazing children. It would be great to meet you.
The School Day
8.40 am to 8.55 am - Buddies and staff open the doors, welcome the children and start the day. The children can gain access to school after 8.40am. They sort out their own coats and bags and then find a quiet task such as reading or table games to engage in.

Teachers and Teaching Assistants are on duty at each door to take messages. To help foster independence we ask that parents leave pupils at the door to be greeted by staff and buddies.

9.00 am - Read, Write, Inc for KS1, English KS2 Learning Groups.

10 am - Collective worship.

10.20am - Play time

10:40am - Maths KS1 & KS2 Learning Groups.

12.00 pm - Lunch and playtime activities. KS2

1.00 pm - Theme learning / Enquiry learning

2.00 pm - Playtime Activities KS1

2.15 pm - Theme learning / Enquiry learning.

3.15 pm - Jungle Team home-time (Foundation & KS1)

3.20 pm - Planet Team home-time (KS2)
Dress Code
Our children wear uniform to school as we feel that it helps them to identify with the school and to take pride in being a member of our school community. It is also a reminder that we are all equal. School uniform can be purchased from most clothes shops/supermarkets so long as it is consistent with our dress code. Polo shirts / Sweatshirts and book bags with the school crest can also be purchased at the PMG Schoolwear shop in New Milton, 01425 617277, although an embroidered crest is not an obligatory part of our uniform.
PLEASE ENSURE THAT ALL ITEMS OF CLOTHING ARE CLEARLY LABELLED.
School Lunches
Children can choose whether to have a home packed lunch or a school cooked lunch.
Although we do not police packed lunches we do, as part of our 'Healthy Schools' Policy, promote healthy eating. For more information visit our Food Policy.
All Pupils in Key Stage 1 are now entitled to a free hot school meal. Every day excellent cooked meals are prepared and served by Mrs. Payne and enjoyed by the children and staff. The current menu is available in the Reception area in school or you can visit the my school lunch provider website.
Payment for school meals must be made in advance. This can be weekly (£11.50 per week) on Monday morning, or half termly on the first day of school. If you think you may be entitled to free school meals please ask at the office for information on applying for Free School Meals.
Your school lunches are provided by award-winning caterers HC3S.
At HC3S, our ethos is about tasty food to help your children flourish. And to do that it helps if they eat a healthy diet. By providing nutritious food, cooked fresh every day and which is responsibly sourced, we give your children a balanced diet with choices that aid concentration levels and give them energy to focus and to play.
Attendan
ce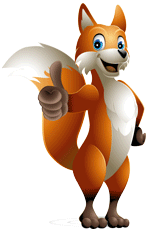 Excellent attendance is important bec

ause:
Regular attenders make much better progress, both socially and academically
Regular attenders find school routines and school work far easier to cope with
Regular attenders find learning more satisfying
Regular attenders have an easier transfer to secondary school
As a parent you can help us by:
Ringing on the first morning of all absences with the reason
Arranging dental and doctor's appointments out of school hours or during school holidays
Keeping us updated by telephone or letter if your child has an extended period of absence due to illness.



Term Time Holiday - New regulations from September 2013
Amendments to the 2006 regulations remove references to family holiday and extended leave as well as the statutory threshold of ten school days. The amendments make clear that headteachers may not grant any leave of absence during term time.
Legal Note
Parents have a legal duty to ensure the regular and full time attendance at school, of registered pupils (Section 7 Education Act 1996). Failure to do so is an offence. In some cases, parents are prosecuted or have to pay a Fixed Penalty (fine) if unauthorised absences continue. These will come into force 1st September 2013. The Governing Body will be contacting those parents who have sustained periods of unauthorised absence. We value your support in helping us to maintain high standards
"Every day counts..."
Please read our Attendance Leaflet for more information. The ' Exceptional Circumstances Leave of School Absence' forms can be found in the school reception area. Please also find information from Hampshire County Council: Information on Penalty Notices for Non Attendance at School - Revised July 2015..
Feeder Schools

Local Pre-schools & Nurseries
Bransgore Primary School enjoys a well-developed partnership with the three local pre-school settings. They are 'Jack and Jill Pre-School' which meets in Bransgore Village Hall, 'Stepping Stones Pre-School' in The Scout Hut, Bransgore and 'Burton Day Nursery' in Burton.
Children from these settings are invited to share our Nativity Play at Christmas and, in the Spring and Summer Terms, there are opportunities for the pre-school children to join us at school for some afternoon sessions.
Furthermore during the Summer Term a Foundation Teacher and Teaching Assistants visit as many children as possible in their pre-school settings.
Jack and Jills Pre-school

Village Hall, 116 Burley Road, Bransgore, Bransgore

Christchurch Dorset BH23 8AY

Tel: 01425 673903Web: http://jackandjillbransgore.wordpress.com

Stepping Stones Pre-school

The Scout Hut, Burnt House Lane, Bransgore, Christchurch,

Dorset. BH23 8DD.

Tel: 07724 876456

E: sopleysteppingstones@gmail.com

Burton Day Nursery

131 Salisbury Road, Burton, Christchurch, BH23 7JN

Tel: 01202 490506

E: burton.daynursery@btopenworld.com

Little Deers Nursery

Deer Hall, Campden Park, Ringwood Road, Burley, BH24 4BU.

Tel: 01425 404167

Web: www.littledeers.org
Local Secondary Schools
When our children leave at the end of Year 6 they move onto a number of different Secondary Schools. The majority transfer to Ringwood School or Highcliffe School. Some go on to Arnewood School, Bournemouth School For Boys, Bournemouth School For Girls or Twynham School in Christchurch.
We realise that moving onto Secondary School is a very important step for the children and Bransgore School staff work extremely hard to prepare the children for this next stage in their lives and make the transition as smooth as possible.
Arnewood School

The Arnewood School, Gore Road, New Milton,

Hampshire, BH25 6RS

Tel: 01425 625400

Web: www.arnewood.hants.sch.uk

Highcliffe School

Parkside, Highcliffe , Christchurch

Dorset. BH23 4QD

Tel: 01425 273381

Web: www.highcliffe.dorset.sch.uk

Ringwood School

Parsonage Barn Lane, Ringwood,Hampshire. BH24 1SE

Tel: 01425 475000