Welcome to Lions & Tigers Blog
This area is where we share our class work and experiences with the wider community. We aim to publish a post on a regular basis showcasing our work and we welcome feedback. Please be aware that as our blog is accessed by people of all ages, comments left will need to be approved before being published so you may experience a slight delay before you see your comments on the blog.
Pet Week
Posted: Mar 23, 2018 by: A Richards (arichards) on: Lions & Tigers
This week, we have been thinking about pets and have had the pleasure of meeting some of our own pets. Thank you to the parents who so kindly brought in the pets so we could learn about them.
We met Oliver's puppy: Daisy the dachshund, who's only 3 months old.
We met Sam's puppy: Lilo the Labrador collie cross who is soon to be 2 years old. Although, we cannot be certain of her age because she is a rescue dog from Spain.
We met Ava-Rose's cat: Bear the 14 year old pedigree Tiffany.
We met Jacob's puppy: Molly the Patterdale puppy who is only 9 months old and also a rescue dog.
We met William's duck: Quackers who is only 10 weeks old.
We met Toby's chicken: Floella who is 18 months old who produces up to 5 egg a day.
We met Mrs Spencer's dog: Holly the golden retriever who is 9 years old.
We met Miss Thompson's dog: Bart the 9 years old black Labrador who is also a rescue dog.
We have had great fun learning about the different pets. We have also inherited the school's gerbils: Kit Kat and Crunchie.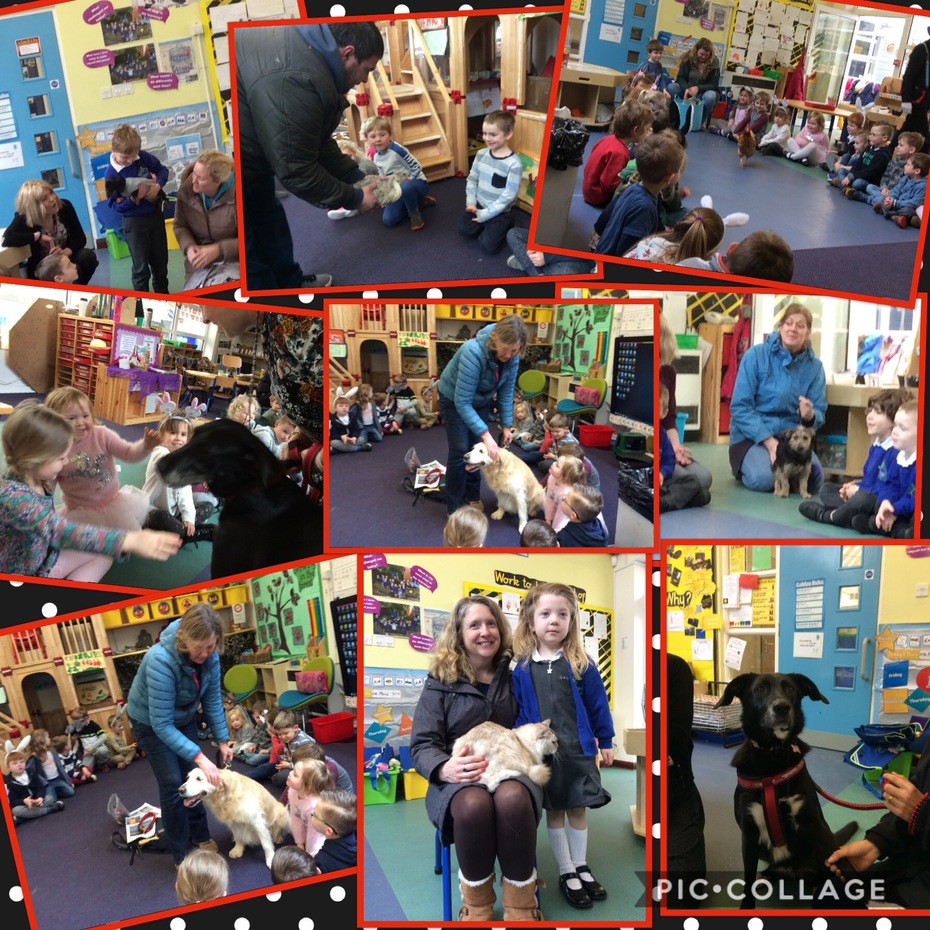 0 comments
No one commented yet.
With a little imagination you can achieve anything.
Lions and Tigers are going on an awesome adventure.